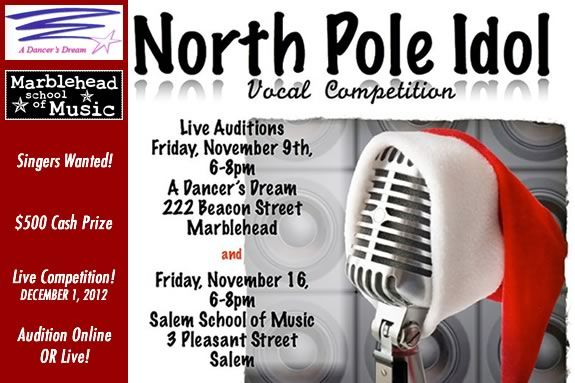 Come to Marblehead for North Pole Idol - a contest to see who has what it takes to win a $500 cash prize with their voice! This live performance competition will take place at

Nonexistent node nid: 3703.
at the end of November - part of the Marblehead Christmas Walk.  Contestants will be chosen by auditioning live or online, so see the instructions below to find out how you can audition!
When:
Saturday, December 1, 2012 1-4 pm