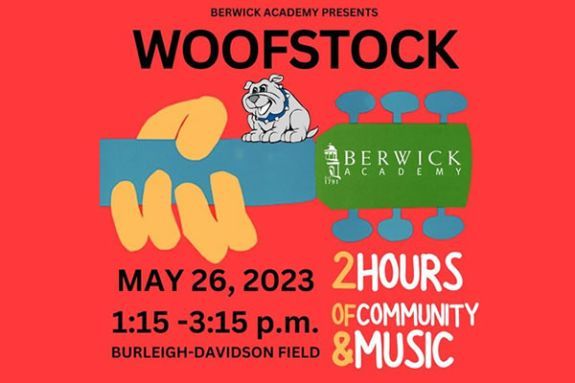 Spring Admission Sneak Peek | Friday, May 26
If you're curious about Berwick Academy it is never too early (or too late!) to see the campus and experience our community. Join us for our Spring Admission Sneak Peek on Friday, May 26 when we will be offering tours at 1:15 p.m. during our student-run outdoor concert, Woofstock.
Berwick Academy is a Pre-Kindergarten through grade 12 independent school in southern Maine.
We offer 6 bus routes including stops in Newburyport and West Newbury, MA. Many of our 600+ students come from the North Shore of Massachusetts.
Visit our website for more info or to RSVP online:
https://www.berwickacademy.org/admission/request-information
When:
Friday, May 26 beginning at 1:15 PM