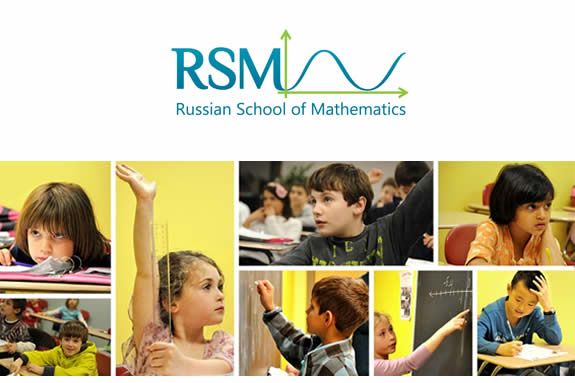 The Russian School of Mathematics - Marblehead welcomes the North Shore community to a September 11th for an Open House. Lena Liholipa, the Marblehead principal, will be available to introduce parents to the after-school math program, answer questions and provide free math evaluations for all students for placement in the award-winning RSM math program. Ms. Liholipa will walk parents through a typical classroom experience, explaining the unique European approach to teaching mathematics.
RSVP to schedule a free math evaluation while space permits. 617-270-0872
RSM is an after-school K–12 math enrichment program located in Marblehead. Recently featured in the Atlantic magazine as one of the players in the "Math Revolution," and ranked one of the best schools in the world by the Johns Hopkins Center for Talented Youth, RSM helps children of all levels build a solid math foundation and develop their critical-thinking and problem-solving skills.
For almost two decades, RSM students have consistently achieved remarkable scores on standardized tests and in national and international math competitions, although attaining top test scores is just one of the benefits of our program.
RSM helps students of all levels become more confident in math and develop a deeper understanding of the subject.
If you cannot attend the Open House, please call 617-270-0872 or visit us at http://www.russianschool.com/location/marblehead for more information or to schedule a free evaluation.
Currently enrolling students for the 2016-17 school year.
When:
Sunday, September 11, 9-12:15 pm
Sunday, September 18, 9-12:15 pm