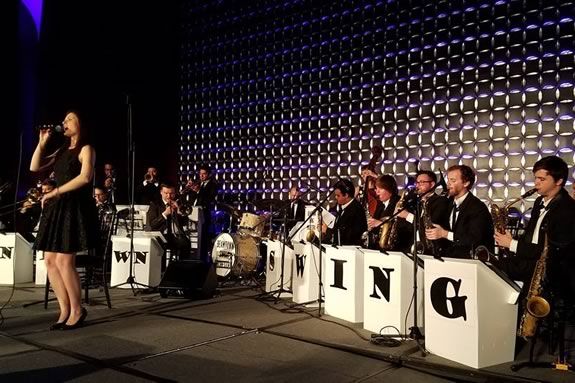 Jazz is alive and kicking up its heels in Ipswich when the whole town is invited to participate in an evening of big band swing music and dance at the Dolan Performing Arts Center. Ipswich Music Art and Drama Association has arranged with Beantown Swing, the premier swing orchestra on the north shore, to spend a day giving jazz master classes at the high school, followed by a joint concert in the evening. This will be more than just a concert! The orchestra pit will be turned into a dance floor for the evening while the band plays on the stage above.
When:
Friday, February 10, 2017 7:30pm
FREE Swing Dance Lessons Start at 6:45pm!