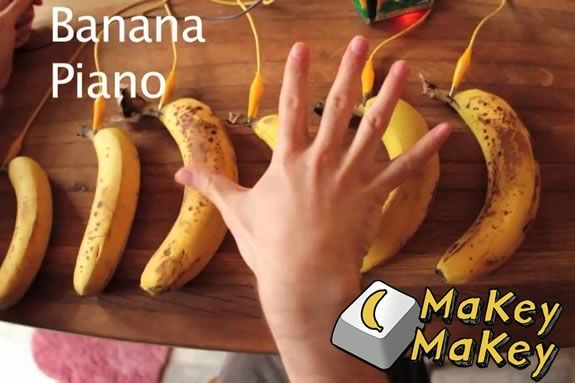 The Newbury Town Library invites kids to use everyday items like bananas to play a virtual piano or use a pencil and PlayDoh to make a controller for a computer game! Computer technology is everywhere and used by many professionals, including inventors, artists, teachers, engineers, musicians, scientists and computer programmers.
The "Makey Makey" (makeymakey.com), invented by graduate students at MIT, is a small curcuit board that connects to a computer and lets you invent your own keyboard with anything that conducts electricity. Various conductive materials will be provided to get everyone started, but kids are encouraged to bring their own. Things that would conduct electricity well: fruit, green leaves, flowers, soda cans, metal bottle caps. (Ages 6+)
Registration is required.
For kids ages 6 and up.
When:
Wednesday, December 30, 2015 1-2:30pm