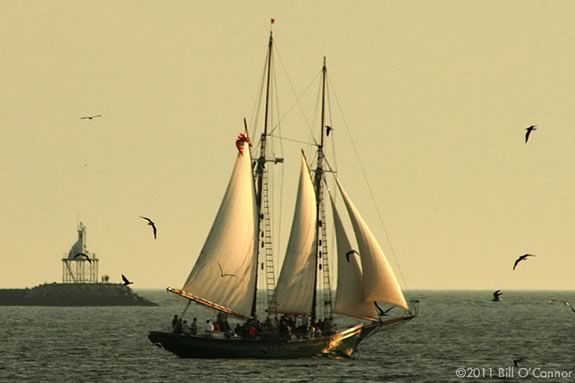 Schooner Thomas E. Lannon is a fixture on the Gloucester Harbor vista throughout the day in the warm months, but to really experience the Lannon, you need to come aboard and go for a cruise!  Sail and see lighthouses, castles, scenic beaches, and magnificent waterfront homes.
With their special offer each Saturday on the 10 .am. cruise, sailing aboard the Lannon becomes even more accessible.  For each paying adult, one child will be granted free admission!  Kids aged 16 and under sail for free. Each kid must be accompanied by an adult. Each adult must pay full fare for his or her ticket. No other discounts apply.
Viewing the scenery of Gloucester and Cape Ann from the deck of a Schooner silently gliding along is a wonderful way to spend some time with your family.  You'll experience a touch of history, and get a feel of what it was like to sail aboard a working fishing schooner 100 years ago.
Call now for reservations. 978-281-6634
When:
Saturday, August 10, 2013 at 10 a.m.
Saturday, August 17, 2013 at 10 a.m.
Prices:
1 FREE Child Admission per Each Paying Adult