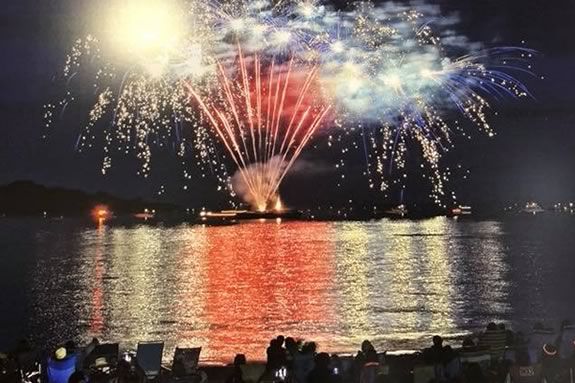 Beverly Farms has a lot going on for the 4th of July including cookouts, softball games, live music, a parade and, of course, fireworks! Come celebrate Independence Day filled with history and community tradition!
Schedule:
8:00 am - Horribles Parade; forms on Oak St at 7:30 a.m.
10:30 am - "Old Timers" Softball Game; Dix Park
2:00 pm - Races and Games; West Beach
5:00 pm - Music Entertainment; West Beach
8:45 pm - Flare Dedication/Shore Illumination West Beach
9:00 pm - Aerial Fireworks Display; West Beach
There are other events on other days including the kid's scavenger hunt at the Hastings House, a "build your float" cookout and more, so download the schedule for a full listing of July 4th events!
When:
Thursday, July 4, 2019 8am-10pm
Prices:
Wristbands before the 4th: $10
Wristbands at the Gate: $20