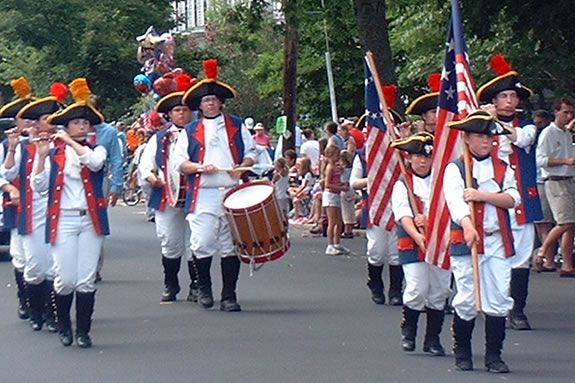 The Annual Yankee Homecoming parade is a Traditional New England Parade that is sure to please! There will be a variety of entertaining floats and marchers.  Yankee Homecoming and the people of Newburyport all come together to watch a parade on the first Sunday in August. The streets lined with families, friends, and visitors have made this parade a long time favorite summer tradition.
Marching bands, jazz bands, youth organizations, Kings and Queens, theatrical group, floats and walking groups we want to hear from you!!
Floats to be judged that morning and monetary prizes awarded for Most Original, General Chair and Best Theme. It's not too late to enter your group or float, as we are still accepting applications. Come join the fun. This year theme is "Volunteer -You Make the Difference".
If you wish to participate, please download and complete the form below which describes your group and return it as soon as possible.
2021 Yankee Homecoming Parade Video
When:
Sunday, August 7, 2022 Noon