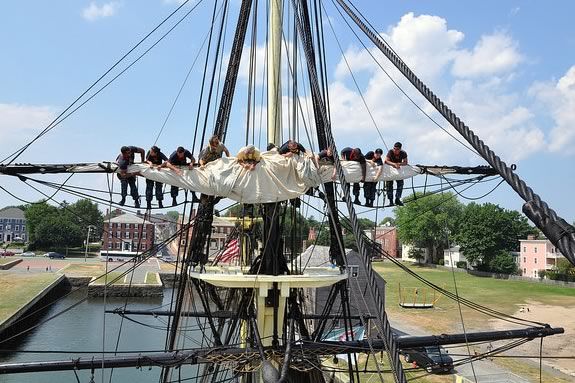 Join the Salem Maritime National Historic Site for a behind-the-scenes tour of the Friendship of Salem with Captain Jeremy Bumagin, Rigger John Newman and ship volunteers. Participants can see and visit areas of the ship typically not open to the public, as well as learn about numerous ongoing maintenance projects.
Staff and volunteers will be answering questions about the recent "downrigging" process, the upcoming haulout and discussing all areas of ship maintenance and operation. Tours of the Pedrick Store House, a relocated 1770 maritime warehouse, will also be offered. Free.
* Note: Portions of Friendship are not open to the public for safety and/or accessibility reasons.
When:
Tuesday, April 26, 2016 10-11:30am