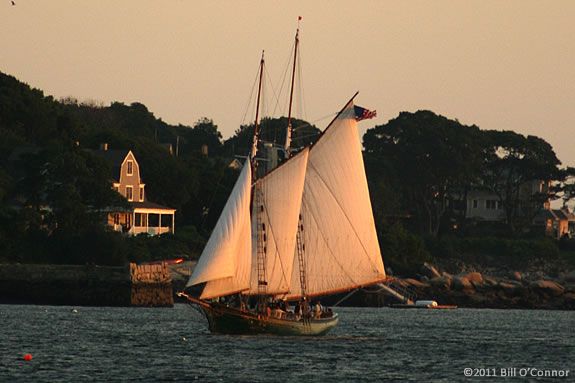 Join us for a Father's Day Sunset Sail! Sit back with a beverage and enjoy the sunset, or help the crew raise the sails as we head out through Gloucester's scenic working waterfront.
As we sail through the harbor, you will see lighthouses, castles, scenic beaches, and magnificent waterfront homes. Let us help you create a memory on the water that will leave you in awe for years to come. There are really no words to describe the beauty and tranquility of watching the sun set on a schooner.
Since most people enjoy the quiet of sailing, we do not have a narrator onboard. The crew is happy to answer any questions you may have, so feel free to ask about anything you see that interests you!
When:
Sunday, June 20, 2021 6:30pm