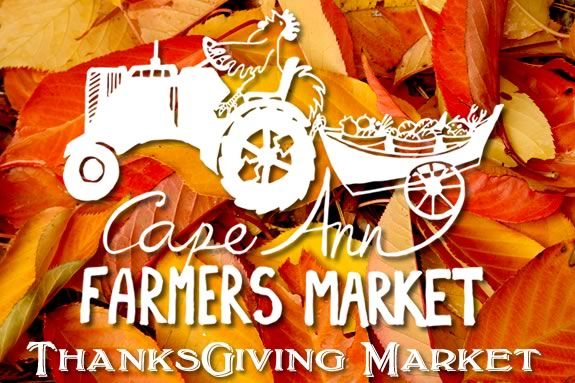 At the Cape Ann Farmers' Market Thanksgiving Market, you can stock up for Thanksgiving with your favorite local farmers, bakers, and more! Grab a locally made gift for your host, a treat for yourself, and all the best locally grown veggies, cheeses, fish, bread, and more to share with your friends and family!
The Cape Ann Farmers Market:
Promotes local agriculture and small scale production
Helps boost the Cape Ann economy
Forges community ties to propel Cape Ann into a more sustainable future
The Cape Ann Farmers' Market provides consumers with fresh, nutrient rich food produced with environmentally benign methods and delivered with a smaller carbon footprint. Buying from local producers keeps food dollars in the local economy.
When:
Saturday, November 23, 2019 10am-1pm