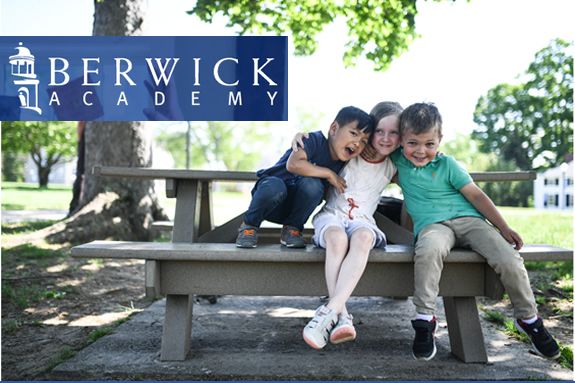 Are you beginning your exploration into Pre-K or Kindergarten programs for this coming fall? Learn how Berwick teachers foster a love for learning through personalized attention, social-emotional learning, nature-based education, and play at our Admission Play Date!
While your child experiences our classroom and interacts with our teachers and his or her peers, you'll hear from current parents, our Lower School Director, Joel Hawes, and our Head of School, Jim Hamilton.
RSVP's are appreciated but not required. RSVP HERE = http://bit.ly/2SJ7K9O
Contact Admissions at 207.384.6300 or admissions@berwickacademy.org for more information.
Berwick is a leading academic institution preparing students from Pre-K to grade 12 to find their passions. Our innovative approach to student-directed learning that is both rigorous and balanced, ensures that students come to school each day engaged in their academic, arts, and athletics opportunities.
When:
Wednesday, April 17, 2019 from 8:45-10:30 a.m