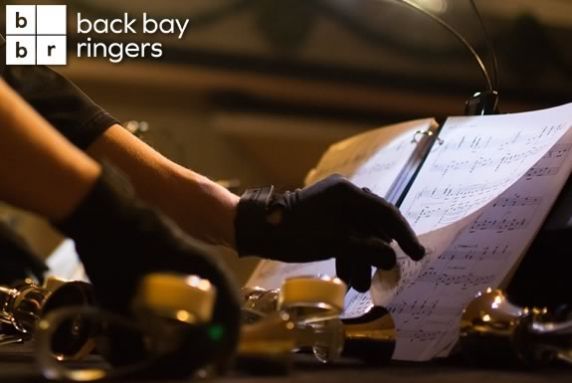 You can literally ring in the holidays with Rockport Music at the Shalin Liu Performance Center! Back Bay Ringers (BBR) is an advanced, auditioned, handbell ensemble. Under the direction of Griff Gall, BBR has quickly developed a reputation for excellence, regularly performing at Boston-area landmarks such as Faneuil Hall, Symphony Hall, the Boston Children's Museum, and the Prudential Center.
"the ensemble has a reputation for excellence"- The Boston Globe
Back Bay Ringers - God Rest Ye Merry Gentlemen
Back Bay Ringers has also performed in festivities associated with the Democratic National Convention as well as the Boston Marathon. In 2016, BBR was honored to perform at the Handbell Musicians of America National Seminar in Rochester, NY, and also made its debut with the Boston Pops.
BBR was founded in 2004 as the nation's first handbell ensemble dedicated to members and friends of the LGBT community, and it remains open and affirming for the membership, board, and community. BBR performs both as a large ensemble and in smaller quartets throughout the year in both public settings and for private bookings, and annually sponsors the Boston Handbell Festival.  They have released three recordings:  Merry and Bright, Perpetual Motion, and Comfort and Joy. For more information, visit http://www.backbayringers.org/.
Griff Gall, Artistic Director
Griff Gall is the founding artistic director of the Back Bay Ringers. He earned a Bachelor's of Music degree in music education from Westminster Choir College and completed his Level III Orff Schulwerk training through Boston University while attaining his Masters of Music in Education. He has presented workshops in handbell pedagogy, conducting, and Orff Schulwerk at local and national handbell and music education conferences, and is co-author of Ring, Dance Play, First Experiences with Choirchimes and Orff Schulwerk, published by GIA. Mr. Gall is an elementary music and movement specialist in Danvers, MA.
When:
Sunday, December 12, 2021 5pm