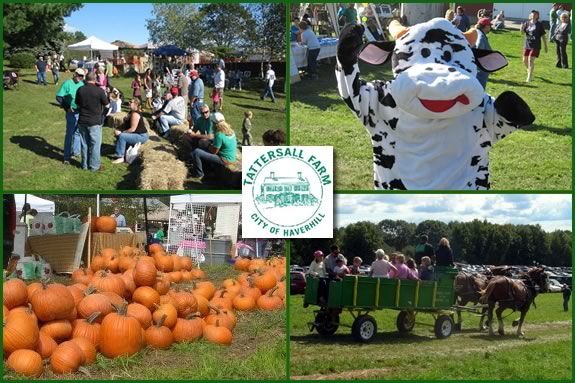 The Annual Tattersall Farm Day celebrates the agricultural heritage of Haverhill, MA. It's a New England-style cultural and educational event for people of all ages. Activities will include beekeeping, animal and farming demonstrations, crafts, art work, pony rides, hay rides, antique tractors and much more! Live entertainment will be provided. Food and beverages will be available.
Admission to this event is $5.00 per adult, and children 16 and under are free. There are additional charges for pony rides and hay rides and special activities, as well as food.
This event provides a rare opportunity to learn about New England farm life and its cultural and historical influence on the City of Haverhill. Proceeds from Tattersall Farm Day will assist in the rebuilding of the barn.
Tattersall Farm Day 2010
Tickets are available at the site. Learn more at www.tattersallfarm.org or find us on Facebook at www.facebook.com/tattersallfarm.
When:
Sunday September 9, 2018 Noon-5:00pm
Prices:
Adults: $5
Kids 16 and under: Free