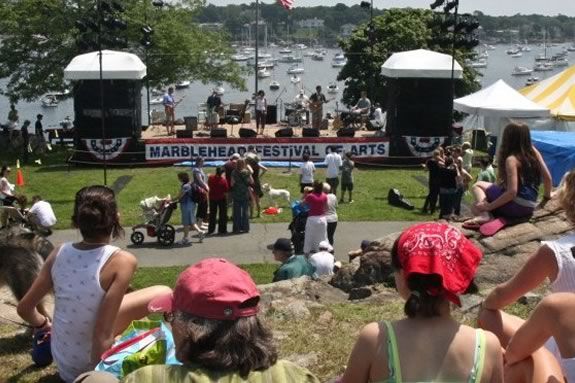 The Marblehead Festival of the Arts hosts its  57th Performing Arts Program featuring 16 acts over 4 nights and 3 days. As always, we thank the Town of Marblehead for the opportunity to present our program in the beautiful natural concert venue that is Crocker Park and to you, for your generous support of the Festival all these 57 years!
Local Artists Showcase: On Saturday, Sunday & Tuesday afternoons beginning at noon, the Performing Arts Committee & Concerts @ Crocker Park feature local artists on the big stage. We encourage you to stop by and support these emerging artists.
Performances:
​Rain Location: We're going for it at Crocker Park! If it rains—we'll be trying to get the show in. When the rain stops, listen for the music and then come join us!
Please Note: Many Artists will be offering their Merchandise for sale. We invite you to visit the Crocker Park Gazebo take home the music and products of your favorite performers.
When:
Saturday, July 1, 2023
Sunday, July 2, 2023
Monday, July 3, 2023
Tuesday, July 4, 2023