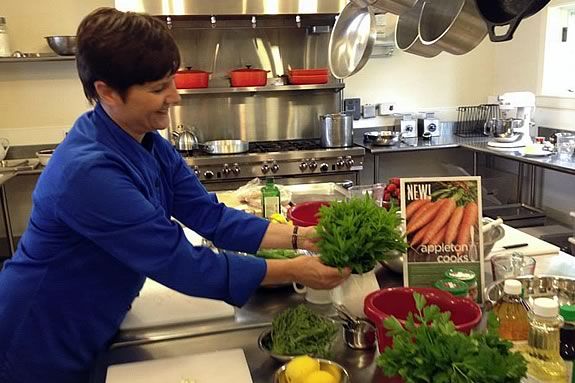 Come to Appleton Farms for this very special workshop with chef Carolyn Grieco as we explore the wonderful world of ancient grains and how to incorporate them in your daily cooking. Locally grown and milled grains are popping up everywhere and their culinary popularity continues to grow. We'll explore many different varieties of grains along with their flavor & texture profiles, nutritional benefits, and how to handle them in the kitchen. We'll prepare unique recipes incorporating some of these grains, and enjoy a wonderful dinner at the end of the evening. Class includes hands-on cooking with professional chef instruction and printed recipes. BYBO beer & wine allowed.
Class recipes are samples only and subject to change. Workshops will begin promptly at designated time. Feel free to arrive a few minutes early to settle in.
This event is part of the Appleton Cooks! program. For more information about Appleton Cooks! and similar events please click here.
When:
Sunday, March 11, 2018 9:30-12:30pm
Prices:
Members: $60
Non-Members: $75