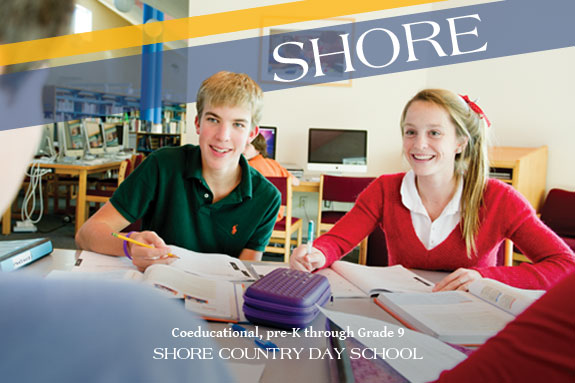 At Shore, students are taught from an early age to embrace the joy in learning while challenging themselves to reach ever higher goals both academically and personally.
Shore encourages children to develop, expand, and have fun with their exceptional intelligence and abilities.
Shore students gain confidence as speakers, writers, artists, and learners through a welcoming and supportive community.
When a child's natural academic abilities are combined with Shore's integrated curriculum, the outcomes are remarkable—exceptionally well-prepared learners, ready to continue their education at the area's top secondary schools.
Location
Shore Country Day School
Beverly,
MA
01915
Coordinates: 42° 34' 3.5472" N, 70° 53' 18.2616" W