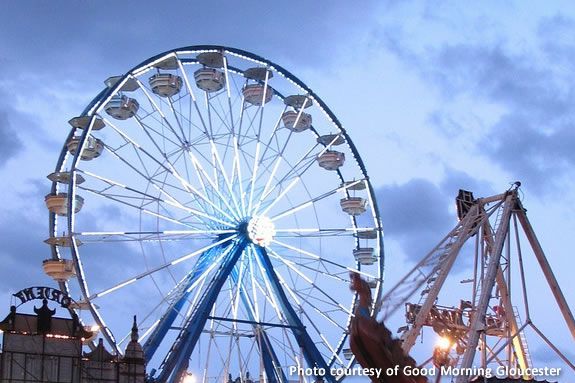 The St. Peter's Fiesta, Gloucester's annual salute to its fishermen, religious celebration, and five-day carnival and family fun fest is a  fun, safe tradition for families to enjoy. The festival is sponsored by the Italian-American fishing community of Gloucester, and has all kinds of family-oriented activities and events that celebrate the Italian and fishing traditions of the oldest sea port in the United States!
Saturday, June 24, 2017
10am - Boat Race:

US Coast Guard v. U.S. Navy, Gloucester Police Department v. Gloucester Fire Department

12noon - Midnight - Fiesta amusement rides & attractions
3pm - Children's games at Beach Court
4:45pm - Sports events at Pavilion Beach; Seine boat races and greasy pole contest.
8pm to 11:30pm - Live music featuring Oasis
Schedules for other Fiesta Days:
The rides this year are fantastic and there is a ride for all age groups. 
For up-to-the-minute coverage of Gloucester's St. Peter's Fiesta, visit Good Morning Gloucester.
When:
Saturday, June 24, 2017 9:30am-Midnight