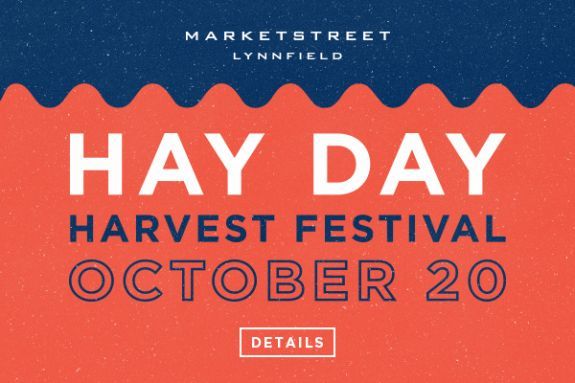 MarketStreet Lynnfield celebrates the season with Hay Day at MarketStreet on Sunday, October 20, from 2:00-5:00 pm
Join us for a day filled with all your fall favorites and experience the season like never before.
We're bringing back the good ol' days with an outdoor roller rink surrounded by carnival games, a beer garden, giant pumpkin patch, a fall cook-off, sidewalk sales, live music and more!
This event, for all ages, will take place next to California Pizza Kitchen at the far end of our property.
When:
Sunday, October 20, 2019 from 2:00-5:00 pm