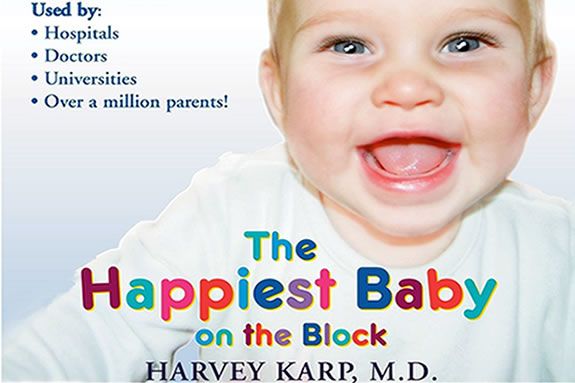 Learn hands on strategies for calming your little one! Jen Andrews, Certified Happiest Baby Educator will present the methods developed by Dr. Harvey Karp. Maire MacLean, IBCLC will present strategies for understanding baby needs and cues and reducing infant crying.
This Meetup is free – and we view it as a fundraising opportunity for our group. Donations to North Shore NMC are appreciated.
Dr. Harvey Karp  a pediatrician in Santa Monica, Calif., and assistant professor at the School of Medicine, UCLA, offers a new method to calm and soothe crying infants. While nursing or being held satisfies some babies, others seemingly cry for hours for no reason. These babies suffer from what Karp calls the Fourth Trimester.
When you bring your soft, dimpled newborn home from the hospital, you may think your nursery is a peaceful sanctuary.... To him, it's a disorienting world part Las Vegas casino, part dark closet! Karp recommends a series of five steps designed to imitate the uterus. These steps include swaddling, side/stomach position, shhh sounds, swinging and sucking. The book includes detailed advice on the proper way to swaddle a child, the difference between a gentle rocking versus shaking and more.
Dr. Karp's books and DVDs are available through amazon:
When:
Sunday, May 4th, 2014 from 3-4:30