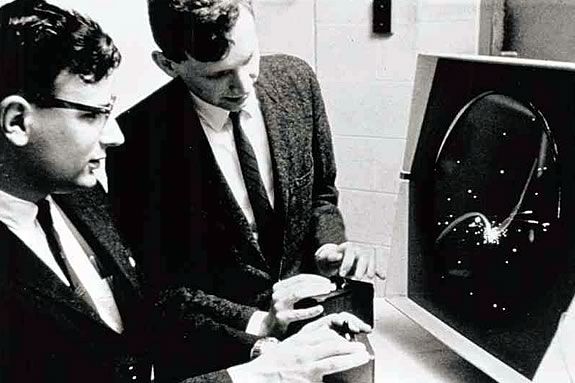 Get a jump start on your weekend with the Second Friday Program at the MIT Museum!  Second Friday Programs are FREE and are oriented for open exploration with opportunities to attend perfromances, demonstrations, and lectures through out the museum galleries.
February 2012's Second Friday is a celebration of 50 years of video gaming! Did you know that today's style of video gaming was literally invented at MIT? In 1961, Digital Equipment Corporation gave MIT a PDP-1 computer and history was made in 1962, when MIT's Kludge Room announced the first fully interactive digital video game called 'Spacewar!'.  This space combat simulator is rudimentary at best by today's standard, but Spacewar! was cutting edge technology for its time, and launched a whole new era of person to computer interaction.
Celebrate the 50th anniversary of this pivotal occasion at the MIT museum and play the game on a giant mockup of the original monitor!
When:
Friday, February 10, 2012 5-8pm