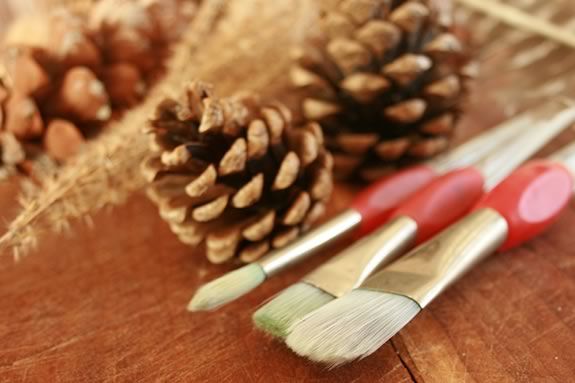 This program was canceled due to the Winter Storm! Season's greetings! Come to Joppa Flats during this festive time of year to create clever and whimsical gifts, toys, and ornaments for the holidays using natural materials. We'll make everything from hand puppets and animal masks, to jewelry and frames, to sculptures and mobiles with simple, easy to follow instructions. Or use our materials to create your own original gift of nature. We'll provide sand, seashells, twigs, stones, bark, driftwood, pinecones, and more at our age-appropriate stations. Bring your imagination and enjoy a day of hand-crafting with your family.
Schedule:
Ongoing - Winter Bird Banding Demonstrations with Deb LaRoy (indoors). Every half hour or so, Deb will check our birdseed cages outdoors and bring in any backyard birds to demonstrate the process and explain the importance of bird banding!
11AM & 1PM – Narrated original story with Victor Atkins - naturalist, thespian, author and storyteller has a wonderful story to share with our families about animals preparing for winter!
1:30 – 3:00PM - "Look Up!" children's book signing session with author Annette Cate. Purchase a copy of this wonderful new birding book and have the author sign it! Annette will be onsite to answer your questions, hear your bird watching stories and share her experiences creating this new "Joppa Flats" favorite book!
Registration not required:
Suitable for children ages 2 - 12 yrs
Children must be accompanied by an adult.
Nature themed attire is appropriate
Themes are subject to change.
Please dress for the weather since some activities may take place outdoors.
When:
Canceled! Sunday, December 15, 2013 10am - 3pm