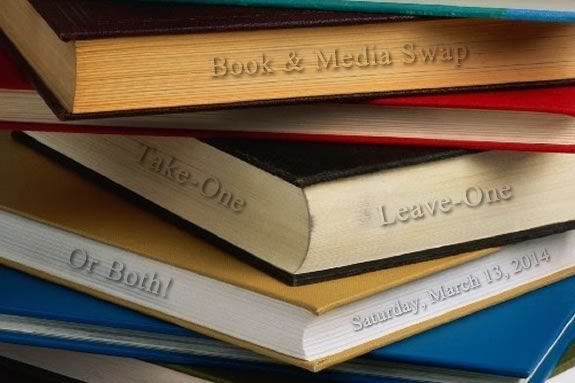 SalemRecycles is hosting their semi-annual book and media swap. If you have items to drop off [videos, CDs, DVDs and books], you may do so on Saturday when you arrive or the Friday before between 5:30-7 pm. Volunteers will be available to help unload.  No swap is needed in order to attend; participants can choose to donate materials, take materials or do both.
There will be all sorts of books available including fiction, non-fiction, business, self-help, sports, history, biographies, gardening, cooking, crafts, art, poetry, and classic literature. In addition, there will commercial CDs, DVDs and VCR tapes, greeting cards, and calendars.  This is a great opportunity to recycle old books and to walk away with gently used but free reading material. All leftover materials will be donated or recycled.
Remember - there is no swap necessary. Drop off, take away, or both.
When:
Saturday March 15, 2014 10am-1pm
Drop off: Friday, March 14, 2014 5:30-7pm