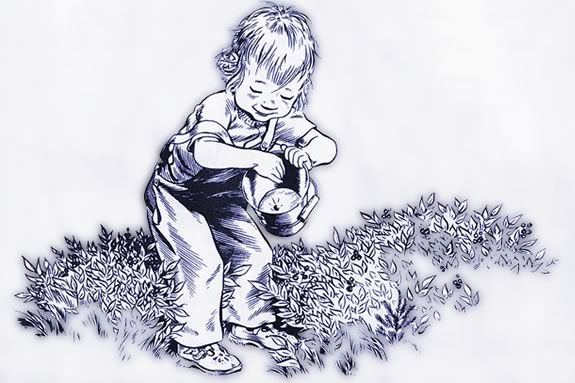 Join the Trustees on a hike up Weir Hill in North Andover in search of wild blueberries! Children and their caregivers are invited to take a stroll through Weir Hill and celebrate blueberry season with a story time of the classic children's book, [amazon:978-0670175918:inline] by Robert McCloskey. With lowbush blueberries abound, participants will feel like they have joined Sal on her adventure on Blueberry Hill. "Kuplink, kuplank, kuplunk!"
This program is suggested for ages 2.5 to 5 years. Please bring water and wear long pants and socks for our silly sock walk into the woods from the Pleasant Street parking lot.
Please note, this property is a woodland preserve and does not have restrooms.
Space is limited
Pre-registration required.
**If you are bringing more than two children per family ticket, please register for two tickets so we may properly plan for the day.
When:
Monday, July 16, 2018 9:30-10:30am
Prices:
TTOR Members: $5/family
Non-Memebers: $10/family