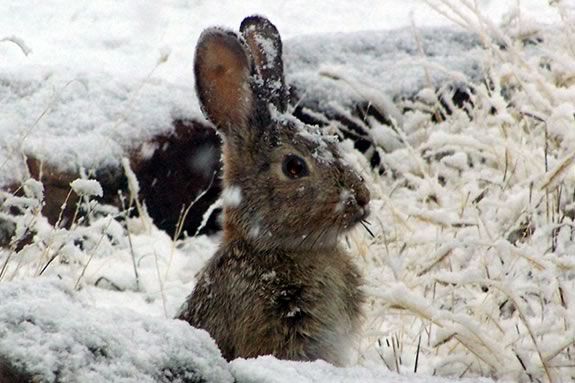 Where do animals go in the winter? How do they survive? Where do they find shelter? What food do they find? Who migrates, who seeks shelter in burrows or dens, and who sleeps soundly through the cold and snow? What signs can we look for of animals that are "toughing it out" on the refuge or in your backyard? You'll learn about fur, tracks, and scat.
Kids will learn to identify who has been scurrying or leaping across the yard from the shape and placement of tracks. You will make your own tracking booklet to take home with you. If the weather permits, we will go on quest to locate tracks outside. 
This program is for family participation
Children 5 yrs and older with their parents, grandparents, or caregivers.
Adults must stay with their children. 
Please come dressed for a walk outdoors if weather permits. 
Preregistration is recommended so that supplies can be prepared.
When:
Sunday, January 14, 2018 1-2:30 pm