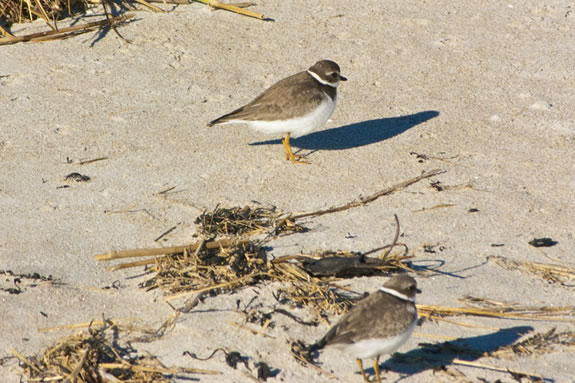 Parker River National Wildlife Refuge was established in 1942 to provide feeding, resting, and nesting habitat for migratory birds. The refuge occupies 4,662 acres on the southern two-thirds of Plum Island, a barrier island on the Northeast coast of Massachusetts, and is administered by the US Fish and Wildlife Service, a federal agency. Parker River is one of over 540 Refuges in the National Wildlife Refuge System, a national network of lands dedicated to "wildlife first."
The beach closes on April 1, and reopens in mid-summer due to the needs of the piping-plover, a nationally recognized threatened species of sea birds.
Parker River National Wildlife Refuge is border on it's southern tip by the Sandy Point State Reservation, and you will find the Joppa Flats Education Center at its entrance.
Location
Parker River National Wildlife Refuge
6 Plum Island Turnpike
Plum Island
Newburyport,
MA
01950
Coordinates: 42° 47' 54.0996" N, 70° 50' 56.076" W