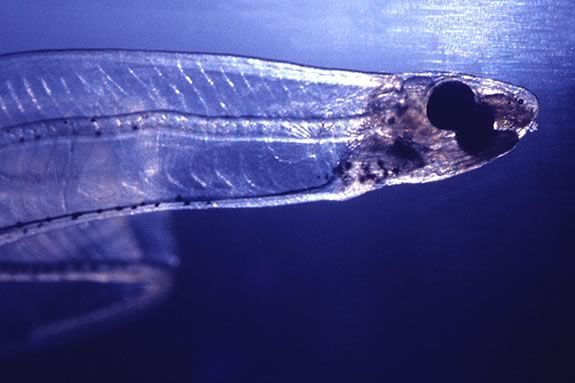 The public will be introduced to the eels of Millbrook, the site of Rockport's first European-American residents and the center of their early industry. With the help of the Millbrook Meadow Conservancy and Rockport High School students, Eric Hutchins, of the NOAA Fisheries Restoration Center, will provide a tour of Rockport, Massachusett's historic Millbrook.  
Members of the public will be introduced to elvers at the beach, as they enter the brook after traveling over 1,000 miles from the Sargasso Sea.  Eels will be located and displayed temporarily in tanks within the Millbrook Meadow.  Human impacts on the brook, first settled by European-Americans in 1699, will be discussed, highlighting the importance of rivers in early settlements for drinking, watering gardens, energy production and waste disposal.  
Ongoing efforts to restore the brook will be discussed, with a show-and-tell of the new fish ladder on a rebuilt dam.  Attendees will learn about the many challenges to resident and visiting eels, rainbow smelt, and other migratory diadroumous fish populations trying to make their way between fresh and saltwater habitats.
When:
Saturday, May 24, 2014 from 9-10am