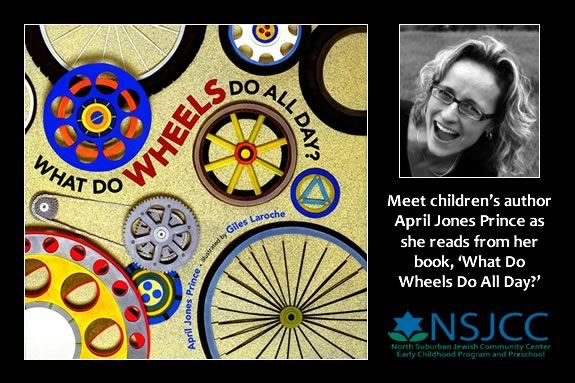 Meet children's author April Jones Prince as she reads from her book, [Illustrated by Giles LaRoche]. Free and open to the public, this program is designed for toddlers through age six and their caregivers. Enjoy an art project and other interactive activities relating to the book, followed by a book signing and snack. For more information and to RSVP online, visit the website or call.
Kids ages 1½-6
FREE and open to the public
Held in the Aviv Centers for Living
Co-sponsored by the NSJCC and the Peabody Public Schools-Peabody Family Engagement Center. Funded by a grant from Massachusetts Department of Early Education and Care.
When:
Sunday, February 3, 2012 10:00-11:30 am