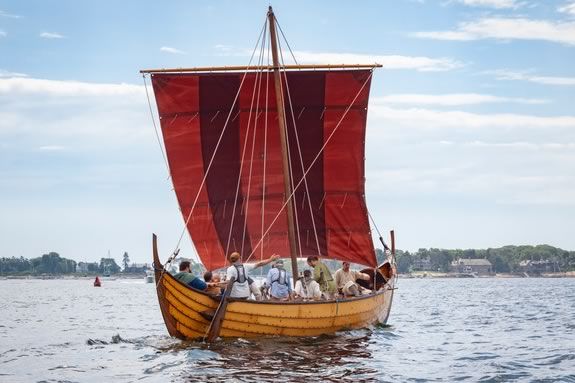 Experience life on and around an authentic Viking ship. Vikings are known for their "raiding and trading" but they were also master crafters in wood, metal and fabric arts. Based around our flagship Polaris, visitors will get to see, feel, and hear the sounds of costume, metal working, and wood working. They will get to experience what it was like aboard a small Viking longship and even try their hand at rowing.
Special Instructions:
Aboard we can accommodate groups of up to six.
Rowing requires active participation and will be at Captains discretion to ensure safety.
Children under 14 must wear a life jacket and can sit aboard with a parent.
There will be plenty to see besides the boat including blacksmiths and Viking characters in costumes.
Weather Notice: We will not row in case of high wind. Event will be cancelled/postponed in case of lightning in the area.
Part of Trails & Sails 2019
When:
Daily, September 21-25, 2019 9am-7pm