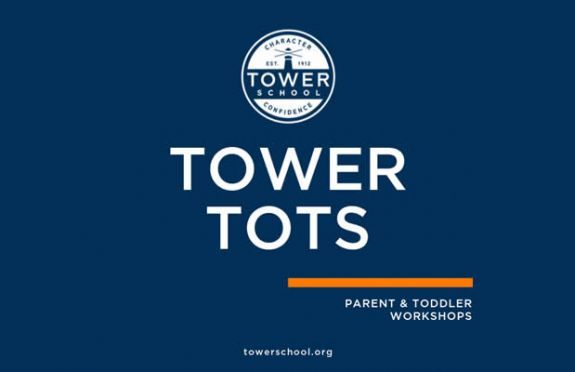 Tower Tots, small group, Parent and Toddler Workshops are teacher-led, interactive, and fun! Each workshop has its own unique theme−incorporating music, art, stories or movement, selected to delight children aged 2−4.
Following the 45 minute workshop, we will serve a snack and read a story with our new friends. Younger siblings are welcome to attend as well with a parent or caregiver; kindly let us know with your RSVP (email: reagan.kenwell@towerschool.org)
This workshop is free and open to children who will be two years old by November 7th.
We host events throughout the school year and encourage families to visit often. Please see our other events at www.towerschool.org and follow us on Facebook.
Tower School is an independent day school located in Marblehead, serving pre-k through grade 8.
When:
Thursday, November 7, 2019 from 9:00−10:00 AM
Thursday, December 5, 2019 from 9:00−10:00 AM
Thursday, February 6, 2020 from 9:00−10:00 AM
Thursday, April 9, 2020 from 9:00−10:00 AM