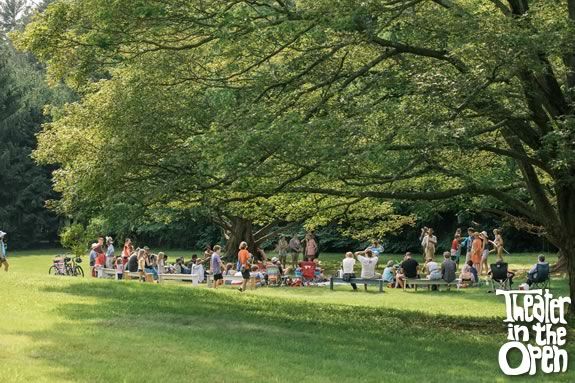 The second annual Theater in the Open Festival returns to Maudslay State Park on August 18th and 19th! Join us for a weekend filled with our entire summer season! Bring a picnic lunch and come on down to see every show we are performing this summer-all in two days! All shows are free and open to the public.
11 am on Saturday--Family Hour in the Open
Our August Family Hour, complete with singing, bubbles, and the culmination of our storytelling series!
2pm on Saturday--A Jack and the Beanstalk Panto!
Join us for our final performance of Jack and the Beanstalk Panto! Follow Jack and Jill up the beanstalk for a zany adventure!
1pm on Sunday--Shakespeare's Much Ado About Nothing
Follow along as Benedick and Beatrice wage their war with words in one of Shakespeare's most beloved comedies.
5pm on Sunday--Euripides' Medea
Our Theater in the Open Festival will close out with our final performance of Medea, a chilling tale of a mother driven to the darkest of deeds.
NOTE: Please be aware that Medea is a Greek Tragedy dealing with difficult themes. Viewer discretion may be advised.
When:
Saturday, August 18, 2018
Sunday, August 19, 2018