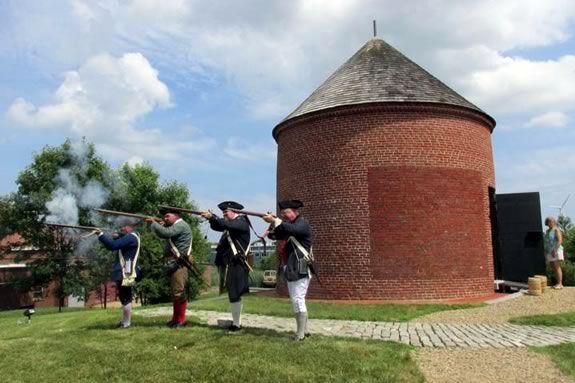 As part of Trails & Sails 2019, tour the Newburyport Powder House, built in 1822 at Godfrey's Hill on Low Street. View the exterior and interior restoration and original cobblestone wagon path. The Powder House is an American Association of State and Local History merit award winner.
Sunday, September 22, 1-3:00 pm: Members of the Acton Minutemen will be there to talk about the importance of the early militias in all the towns of the Mass Bay Colony, and to demonstrate the use and firing of the flintlock musket, and various marching maneuvers from the Revolutionary War. Guided tours of this unique historic landmark critical to our defense will be given that afternoon. Participants of the event will be in either full military regalia or period costumes.
Please note: Slight incline and walk to the site. No toilet facilities are available at the site.
When:
Sunday, September 22, 2019 1-3pm