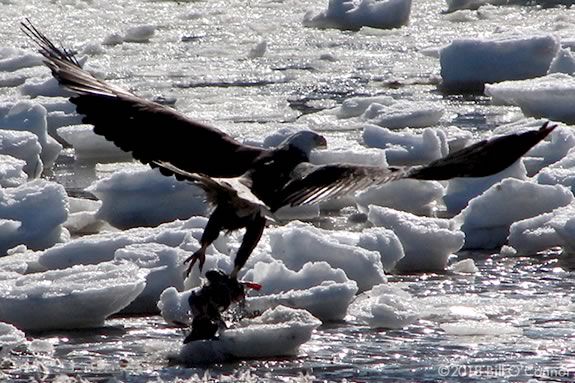 When winter returns to the lower Merrimack Valley, so do Bald Eagles and Snowy Owls and other exciting winter wildlife. Every year we host a grand event marking their return.
This year, we hope you'll join us online and in-person for programs in the Newburyport area to celebrate our very special winter residents! The 18th Annual Merrimack River Eagle Festival events will be held Tuesday, February 14 – Saturday, February 18, 2023.
Activities
Online pre-registration is required for all Eagle Festival events—both in-person and virtual. Note that registration instructions for Parker River National Wildlife Refuge presentations are included in each program's description.
Events geared for kids and teens:
*Please note that some events are geared for adult audiences and not intended for children.
When:
Tuesday-Saturday, February 14-18, 2023