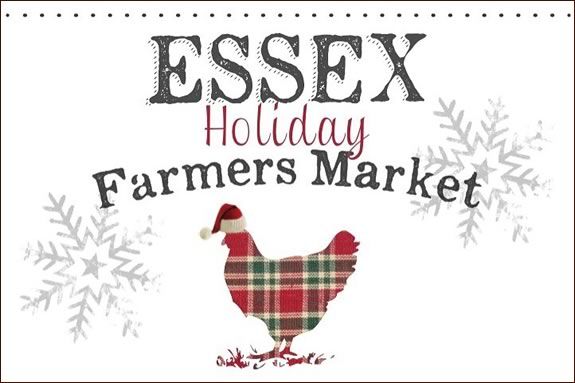 Visit the Essex Holiday Farmers Market for a great variety of locally grown produce and other foods produced locally and stock up for the holidays! Also at this market you will find Artisan Ice Cream, freshly baked pies and pastries, local pature-raised meats and cheeses, holiday wreaths and greeens, all natural skin care products, honey, prepared foods, handcrafted jewelry and othe great gift ideas!
At this market, you'll find the following and more:
Spice Mixes
All Natural Skin Care
Freshly Baked Bread
Handcrafted Jewelry
Handmade Soap
Locally Raised Meat Products
Holiday Wreaths & Greens
Pastries and Sweet Tarts
Artisan Ice Cream
Small local markets serve a vital need by providing small businesses and farmers with a retail outlet and marketing. The Essex Farmers Market bridges the gap between farmers and consumers, providing affordable locally-sourced food to residents and tourists. A local venue where the substantial artist and artisan community regularly can showcase their work, the Market supports the surrounding artistic community.
When:
Saturday, December 10, 2016 2015 12-4pm