It's never too early (or too late) to look and learn more. Come experience our community in action by touring campus and staying for our student-run outdoor concert, Woofstock. Enjoy our complimentary BBQ beginning at 4:30 p.m. Tours will take approximately 30 minutes and leave on the quarter hour. This is a great opportunity to see our campus, experience our community, and learn about our newest initiatives including the Walsh Wellness Center, the new Inspiration Commons, and Curriculum 2020.
This is a very casual and fun event that will allow you to experience our dynamic community at its best. If anything, just come to enjoy our student performers and a free BBQ!

St. John's Prep educates young men to live, be, do and stand for GOOD. As an inclusive, Catholic Xaverian Brothers Sponsored School for young men in grades 6 through 12, we draw our inspiration from the Xaverian values of compassion, humility, simplicity, trust and zeal.

The Academy at Penguin Hall welcomes you to discover the only all girls college preparatory high school on the North Shore. The Academy's student centered curriculum focuses on the needs and interests of the individual student, rather than the traditional or conventional ideas of how students should learn.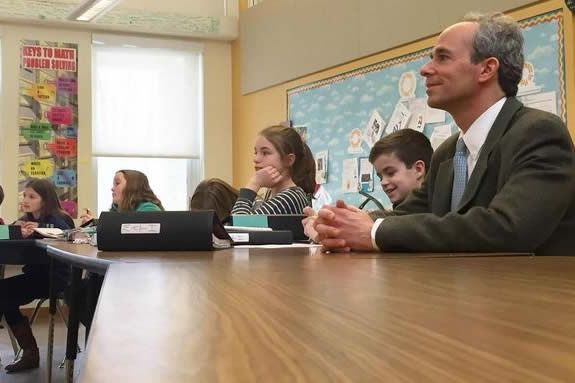 Glen Urquhart School is pleased to announce that the school's board of trustees unanimously approved the appointment of David Liebmann as the next head of school, effective July 1, 2016. Liebmann will succeed Raymond C. Nance, the interim head, who previously served as head of school for 15 years. Liebmann will become the seventh head of the K-8 independent school, which will celebrate its 40th year of operation next year.