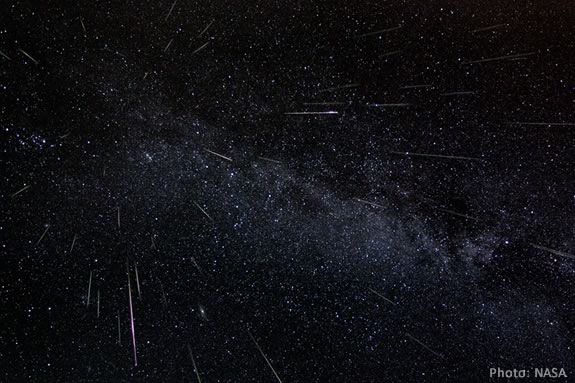 The Lyrids are a medium strength shower that usually produces good rates for three nights centered on the maximum. These meteors also usually lack persistent trains but can produce fireballs. These meteors are best seen from the northern hemisphere where the radiant is high in the sky at dawn. The Lyrids peak between April 21-22, 2019 but
that doesn't mean you cant see meteors before and after the peak period. To increase your chances of seeing as many meteors as possible, go to the coast or the country far from municipal light sources like cities and large populated areas that cast ambient light skyward.  The darker the enviroment, the better your chances of seeing shooting stars!
NASA's APP - 'Meteor Counter'
You can also count the number of stars that you see with an app created by NASA just for that purpose! The app helps amateurs count shooting stars in a scientific way, with results being sent back to NASA for use in analysis of the meteor shower and to aid in modeling the Perseid debris stream.  The app is free and can be downloaded using the links below!