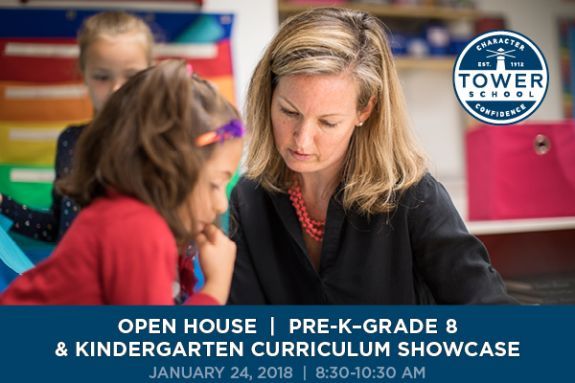 Tower School invites you to attend its Open House on Wednesday, January 24, 2018 at 8:30 a.m. At Tower you will experience the atmosphere and excitement of a busy school day. Tour Tower's campus, step into classrooms and engage with students and teachers.
Tower School January Showcase includes a Kindergarten Curriculum presentation from 8:30-9:00 am, led by Liz Buchan, Head of Lower School, and Audrey Johnson, Kindergarten teacher. Learn about Tower's reading and math programs, as well as the multidisciplinary units that create a year of inspiring learning.
Opportunities to attend classes in-session, tour the school and meet with teachers and school administrators are available from 9:00-10:30 am. Appointments are not necessary for this event.
Tower School is an independent day school located in Marblehead, serving pre-k through grade 8.
Tower School Marblehead
When:
Wednesday, January 24, 2018 | 8:30-10:30 a.m.