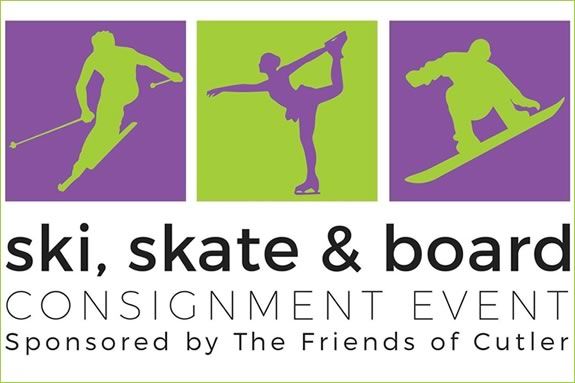 Stock up for the season on new & consigned clothing & gear for skiing, skating, hockey, and snowboarding! Earn money for your previously used equipment - get great deals for the upcoming season, for children and adults!
E-mail skiskateandboard@gmail.com for more information or to pre-register as a consignor. Registration available at drop-off also. Donations are welcome & are tax deductible.
Accepted items include CHILD & ADULT: 
Snow suits, winter jackets, snow pants, winter boots, rain boots, hats, mittens, gloves, polar fleece, long underwear & performance layers, fleece & down vests.  Boots, poles, bindings & skis for downhill, cross country, & telemark skiing.  Snowboards, boots & bindings.  Snowshoes & winter sleds.  All types of skates. Hockey pads, gear, face masks, helmets with valid safety sticker, sticks. Sport-specific carry bags.  
When:
Saturday, November 19, 2022 9am-2pm
Sunday, November 20,2022 11am-1pm