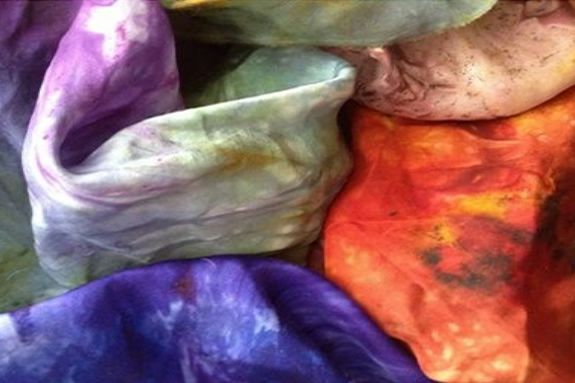 Waldorf School at Moraine Farm invites you to celebrate spring with this fun, easy, hands-on workshop where you'll learn the art of silk dyeing. Spend an hour or two with friends, learning to dye silks naturally.
Each participant will dye 3 silks (like the ones we have in nursery and kindergarten) with beautiful natural colors like blue, yellow, red, and brown. $50 workshop fee includes guided instruction and 3 silks, delicious breakfast snack, coffee, tea, good company, laughs and fun.
Workshop will take place at the main school in the kindergarten playground.
Please RSVP by April 30 to Kate Hill at khill@waldorfmoraine.org.
Limited to 20 attendees.
When:
Saturday, May 4, 2019 from 9:30am - 12:00pm