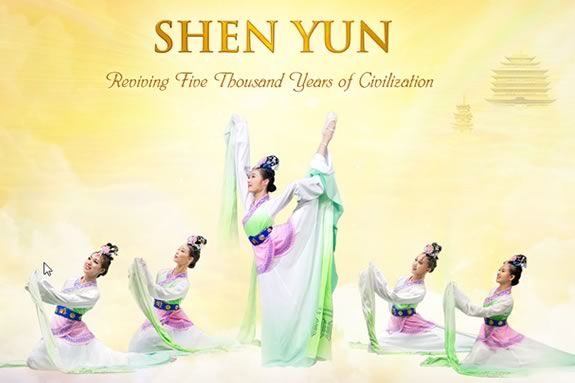 Join the Abbot Public Library in appreciating traditional Chinese culture through an illustrated talk by members of Shen Yun, the world-renowned Chinese performing arts group. Shen Yun will be coming to Boston, to perform at the Boston Opera House on the weekend of January 20, 21 and 22.  This event is suitable for children aged 10 and older.
Learn how Shen Yun blends classic tales and legends, breathtaking costumes, animated backdrops, impeccable choreography, and original music, played by Chinese and Western instruments. Members of the group will demonstrate the traditional arts of Chinese calligraphy and origami. Chinese tea and pastry will be served! Please let us know if you'll be attending so that we have enough refreshments for all, by stopping by the Library or calling the main desk at 781-631-1481.
Shen Yun Performing Arts is abased in New York and was established in 2006 by a group of overseas Chinese artists with the mission of reviving 5,000 years of divinely inspired Chinese culture. About 90 artists embarked on Shen Yun's tour in 2007 in the first year, including a dance troupe, an orchestra, solo singers and musicians, emcees, and production staff. By 2009, Shen Yun had already grown to three performance troupes and orchestras of comparable size. Today, Shen Yun counts many winners of international dance and vocal competitions among its artists, and the orchestras include many musicians from world-renowned symphonies and conservatories.
When:
Sunday, December 11, 2011 2pm