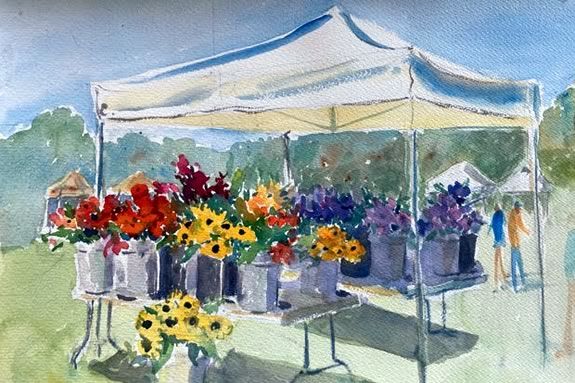 Come to the Custom House to enjoy all the adventure our fabulous Spring Plant Sale  Fundraiser has to offer. All Are Welcome to Attend! It's more than just a plant sale:
"Ask The Expert"- Free Gardening Advice and Hundreds of Plants
All Varieties on Sale
Garden Market: New and Gently Used Items
Silent Auction of Member-Made Items
Proceeds from the Spring Fundraiser events help support our community project opportunities such as:
The Kelley School Horse Trough
3 Waterfront Trust Gardens
Several Clipper City Rail Trail gardens, as well as other public spaces throughout the city.
We currently have more than 80 members and welcome new members throughout the year. You don't have to be an expert gardener to join us! To learn more about the Hort, or even become a member please visit our website https://www.newburyporthort.org/
Donations are tax-deductible as we are a 501(c)(3) nonprofit, to the extent that it exceeds the value of what you received.
When:
Saturday, May 14, 2022 10am-2pm