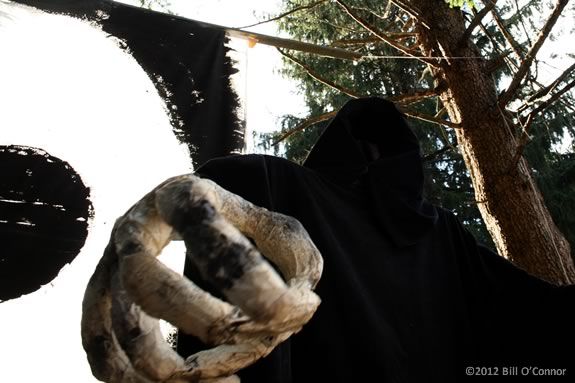 Maudslay is Haunted is a North Shore Kid favorite, and this year they are doing things a bit differently. Download the Maudslay is Haunted trail map at the Theater in the Open website, then bring your family to Maudslay State Park to enjoy a virtual self-guided haunting experience along the trail. We highly recommend this for Halloween fun for all ages because its spooky, and haunting, but not too scary. Join a cast of all ages for a one-hour walking tour through eerie vignettes, spooky sketches and haunting scenes, all in the autumn grandeur of Maudslay State Park.
Follow the Monsters.
This is an outdoor production.
Parking in the Maudslay State Parking is $5 (out of state $10)
This is Theater in the Open's biggest annual fundraiser and proceeds go to support their programs, so please make a donation!
Prices:
$10 per person donation suggested
Maudslay Parking: $5 per car (in state); $10 (out of state)