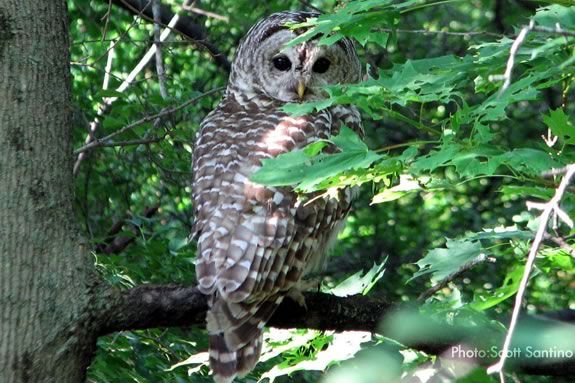 Have you ever walked through the woods looking for owls during the day? Owls are most active at night, of course, but if you know what to look for you can find their daytime roosts. Together we'll discover what our local owls look like, what they eat, and what they sound like. As a special activity, everyone will help to dissect an owl pellet.
There are two sessions for different age groups

Naturalists - 7-11 year olds
Young Explorers - 5-6 year olds.

Registration is required.
See all days of February Vacation Programs at Ipswich River Wildlife Sanctuary.
When:
Friday, February 21, 2020 8:30am-3pm
Prices:
Mass Audubon Members: $58
Non Members: $70