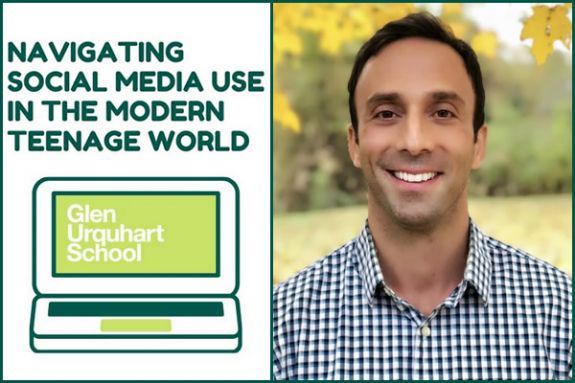 Glen Urquhart School invites us explore the modern-day middle school landscape, how social media has changed how our children socialize and interact in and out of the classroom, and the impact social media has on our children - whether they're active participants or not.
Ozgur Akbas, a licensed family therapist, will help us to better understand what our children are facing in an online world, as well as the social-emotional implications, and will share best practices for managing social media use and helping your kids navigate the responsibility that comes with this aspect of the modern teenage world.
Ozgur Akbas, LMFT, is a Licensed Marriage and Family Therapist, who provides psychotherapy for teens, adults, and couples. He specializes in trauma, anxiety, depression, and ADD. In addition to traditional talk therapy, Ozgur offers workshops designed to translate the latest research findings on neuropsychology and mindfulness into principles that can be practically applied by a person seeking healing and growth.
The is open to the public. For more information, visit: www.gus.org
Glen Urquhart School, an independent, PK-8, day school in Beverly, MA, offers innovative teaching and a strong core curriculum providing students with the academic readiness to meet the demands of the most rigorous high schools and colleges, and the global perspective to succeed in the world beyond. Through their work with various world organizations and experts in education, such as Harvard Project Zero, The Food Project, and NPH Orphanages throughout Central America, Glen Urquhart delivers world-class academics and a world-wise curriculum in an atmosphere of individualized support and care. GAIN@GUS is a program that provides free academic and recreational summer enrichment to talented students in the city of Beverly and surrounding areas. http://gus.org
When:
Tuesday, February 18, 2020 at 7 PM