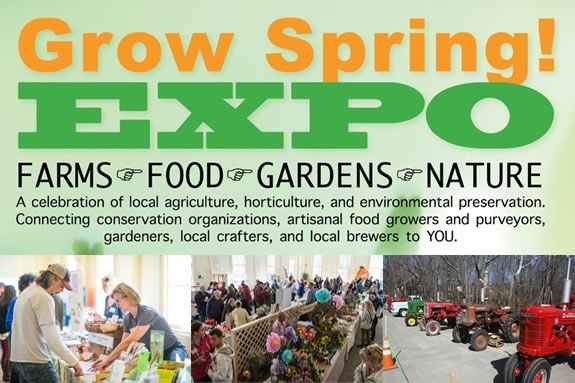 The fourth annual Grow Spring! Expo, a celebration of local agriculture, horticulture, and environmental preservation, returns to Topsfield on March 18, 10 AM - 3 PM.  Held at the Emerson Center, the Gould Barn, and The Commons, this year's event is sponsored by the Topsfield Garden Club, the Topsfield Historical Society, The Commons, The Congregational Church of Topsfield and the Essex Agricultural Society.
Growing again this year, over fifty exhibitors and vendors representing agricultural, horticultural, artisan and preservation groups from Topsfield and surrounding communities will be on hand to demonstrate their wares and answer questions. 
Grow Spring! Expo is an opportunity to meet – in one place – gardeners, growers, farmers, environmentalists, and a host of others to celebrate spring and all of its opportunities.  From worm-farming to composting and beekeeping to seed-saving, there will be something for everybody interested in ecology, healthy food, beautiful flowers, and the many organizations promoting sustainability.