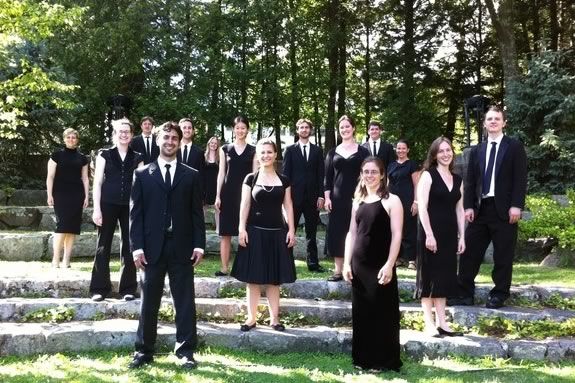 Ghostlight Chorus is an exceptional 16-member chamber choir who performs a varied repertoire of sacred and secular a cappella compositions from the 16th to the 21st centuries. Their performances range from cathedrals to concert halls to the PS1 Benefit at MoMA New York to a live performance with the Rolling Stones. The performance will include Rockport High School Madrigals and Chorus.
Ghostlight Chorus -
Meredith Monk - PANDA CHANT II
"…(this) new a cappella vocal ensemble is a group to watch."
Time Out New York
"it is simply one of the best vocal ensembles I have
heard in a long time."
The Press Herald (Maine)
Free, No tickets required.
When:
Thursday, March 27, 2014 7pm