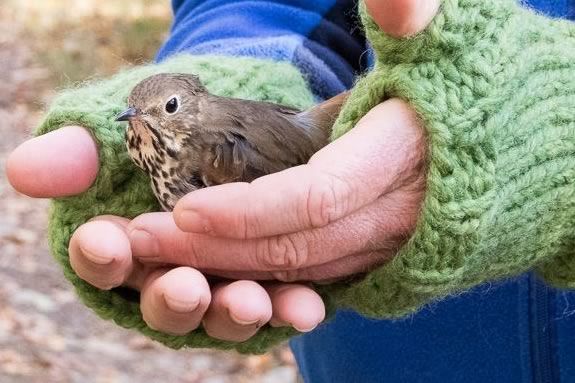 It's time for backyard birds to head south for the winter. Joppa Flats Education Center want to give them a proper send-off with a fun, free family event that features bird banding demonstrations, interactive games about bird migration, and lots of table-top science including bird-call recall, bird identification, shorebird feeding challenges, and a mystery bird nest challenge!
November is also a time when our birds that are staying need a protein-rich diet of seeds and berries. Test your skills with a "food for birds" treasure hunt, and sample some delicious homemade treats made with local autumn olives, beach plums, and cranberries.
For ages 2 to 6, we'll have storytelling, crafts, and guided games about birds and nests, both indoors and out. Family presentations will be offered at quarter past each hour. For ages 7 and up, visit our STEM Lab to learn about the physics of flight, and design a bird feeder to take home and test out!
When:
Sunday, November 12, 2017 10am-3pm