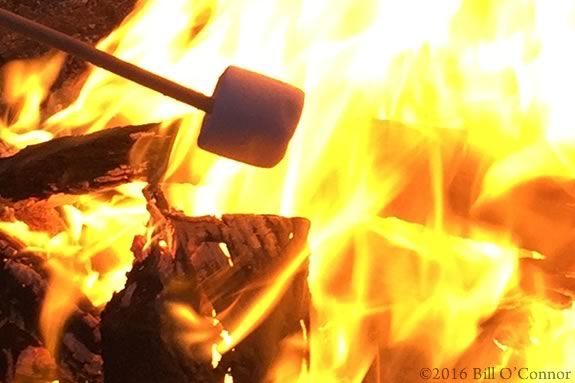 Explore the Ipswich River Wildlife Sanctuary after hours and join us for a night of camping under the stars. Have an early dinner at home and then come with your family, your tent, and a dessert to share. This campout will focus on the Ipswich River. We will start the evening by setting up our tents at the top of the hill, and then head down to the river for an evening canoe trip.
We'll look and listen for otters, beavers, muskrats, and owls. After our return, we'll cook up s'mores around the fire pit and play games. Then it's off to bed so we can wake up for an early-morning breakfast (provided), and then we'll paddle downstream to look for turtles, frogs, herons, and creatures that live above and below the water's surface. Basic canoeing instruction will be provided, along with all canoeing equipment.
Instructions and Directions:
Suitable for Families with kids 4-14
The camp out begins at 4:30pm on Saturday, September 16
A confirmation with a list of equipment to bring will be sent
Camp outs will be rescheduled only in the event of extreme weather.
Other Summer 2017 Campouts at IRWS:
When:
Saturday, September 16, 2017 6pm - Sunday, September 17, 2017 9am
Prices:
Audubon Members: Adults $26; Children $23
Non-Members: Adults: $31; Children: $28