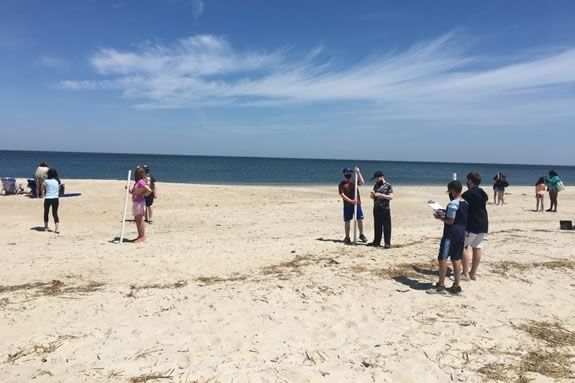 The beach is much more than just sand! On this family education program, participants will learn about the diverse habitats of the sandy beach and dunes. Learners discover shells, seaweed, plants, animal tracks, and other signs of life on the beach and in the dunes, get an up-close look at sand to explore its composition and how it formed, and use scientific tools to measure the ever-changing shape of the beach. Learn how The Trustees are managing and protecting our ever-changing coast, and how you can play a role!
CraneExplorer events are designed to appeal to families with children ages 5-12 while giving their parents a great opportunity to enjoy the beauty of the Crane Estate. These hikes and interactive education programs cover less ground to accommodate smaller strides and have more frequent stops to look, listen, and learn from our CraneOutdoors guides. These family-friendly experiences teach kids and delight adults by exploring the wonder of our coastal habitats and the rich history of the Crane Estate.
Family pricing is for one "average" nuclear family (approximately 2 adults and 2 children). If you have a larger family or want to bring additional family members please purchase additional tickets. All children must be accompanied by an adult.
When:
Saturday, May 14, 2022 10am-Noon
.
Prices:
TTOR Member Family: $24
Nonmember Family: $30