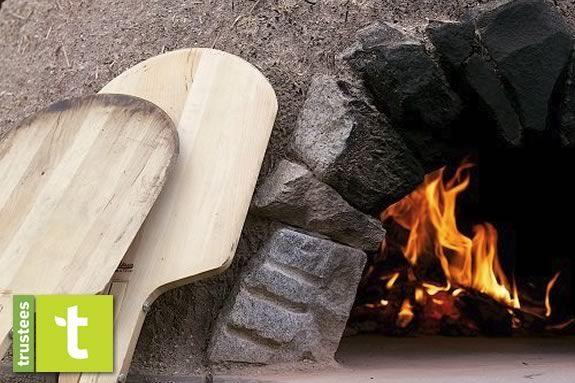 Join us for an amazing summer evening at Appleton Farms as we explore the oldest method of cookery…..fire! Inspired by the farm's very own wood-fired Earth Oven, this special workshop celebrates the season with signature recipes featuring the freshest farm ingredients along with all the skills needed to enjoy your own backyard grilling all summer long. Class begins in the farm kitchen with menu preparation, culinary tips, and instruction before heading outdoors to the kitchen patio for fun grilling, dining, and local beer!
Our 'fire-cooked' menu includes an appetizer of Earth Oven Flatbreads made with farmstead sausage, cheeses, and field veggies, along with other courses such as Molasses & Spice Wood Roasted Chicken, Char-Grilled Summer Salsa, Grilled Corn with Basil Butter, and Chocolate-Raspberry S'mores…..each course paired with a fantastic local beer.
Class includes hands-on cooking, chef instruction, printed recipes, and a wonderful summer meal on our covered kitchen patio!
This event is part of the Appleton Cooks! program. For more information about Appleton Cooks! and similar events please click here.
When:
Sunday August 28, 2016 6-9PM
Prices:
Members: $80
Non-Members: $100